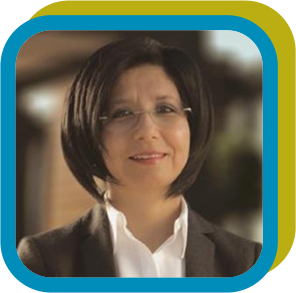 MS. SANDRA LIGIA GONZÁLEZ AGUIRRE
Sandra Ligia has hold diverse management and directive positions at Regulatory Affairs, Sales, Marketing, Business Development and R&D for various countries in Latin America and Turkey.
Her experience covers from public institutions such as the National Institute of Nutrition in Mexico, to Global Companies such as Baxter, Danone and Johnson & Johnson Medical Devices where she held a Regulatory Affairs Senior Manager Position for Colombia and Mexico; she led the Regulatory Affairs Committee at AMID (Mexican Association of Innovative Medical Devices Industry) in 2016 and 2017.
She acted as Chair of AdvaMed's Latin American Regulatory Affairs work since 2017 and is currently serving as Executive Secretary Inter-American Coalition for Regulatory Convergence in the Medical Technology Sector, which unifies its 18 largest industry bodies in the Western Hemisphere and Lead of the Tier 2 Component of the Medical Device Regulatory Convergence, COVID-19 Project (MDRC).
Sandra has participated as a Faculty Member and speaker for several international events organized by the Regulatory Affairs Professionals Society (RAPS), International Society for Pharmacoeconomics and Outcomes Research (ISPOR) and COFEPRIS/PAHO.
Sandra holds a bachelor's Degree in Nutrition and Food Science and a Diploma on Product/Brand Management, both by Universidad Iberoamericana and a Diploma on Enterprise Top Management by IPADE (Instituto Panamericano de Alta Dirección de Empresas).