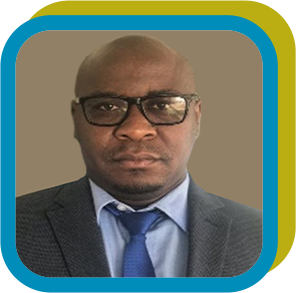 MR. BATLEGANG DALLAS MOSWEU
Mr. Batlegang Dallas Mosweu is a Manager Medical Devices, in the Department of Product Evaluation and Registration, at Botswana Medicines Regulatory Authority (BoMRA) in Gaborone, Botswana.
Batlegang joined BoMRA in December 2020, having worked as a Biomedical Engineer at the Ministry of Health since August 2003. In his current role, he is overseeing the development and implementation of Medical Devices Regulatory Framework. This involves but not limited to:
Establishment of medical devices regulatory function in a stepwise approach, following the WHO Global Model Regulatory Framework for Medical Devices including IVDs (GMRF).
Development and implementation of medical devices & IVDs regulatory strategy and roadmap.
Registration of medical devices including IVDs (for both human and animal) to ensure of their safety, quality, and effectiveness before coming into the market.
Listing of medical devices including IVDs.
Assessment of Covid-19 related medical devices including IVDs coming into the market through an exemption process.
Collaboration with other internal Departments in development and implementation of:

Licensing, Inspection and Enforcement plan for medical devices including IVDs.
Laboratory testing plan for medical devices including IVDs.
Clinical trials and research plan for medical devices including IVDs.
Post Market Surveillance and materiovigilance of medical devices plan including IVDs.

Ensure effective implementation of collaboration action plans for the established Strategic Partnerships and Collaborations.
All these are achieved through continuous learning, stakeholder / shareholder consultations and stakeholder education on Medical Devices Regulation.
Batlegang holds a Degree in Biomedical Engineering from The University of Hartford in Connecticut, USA; Master's in Project Management (specializing on Project economics and scheduling) from The University of Sidney in Australia; and various professional certificates in management and maintenance of specific medical devices, medical devices regulations, quality management system to medical devices etc.
Batlegang is a member of the Technical Working Groups aimed at harmonization of medical devices regulations and guidelines in the Region, Africa and for WHO working group on reviewing the GMRF for Medical devices including IVDs.