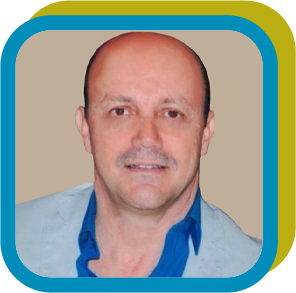 PR. RIADH DAGHFOUS
Professor Riadh DAGHFOUS is a Doctor of Medicine MD. He received the title of Physician Resident for Hospitals of Paris in 1990 and obtained his specialty in Pharmacology at the University of Tunis during the same year. He became an Assistant lecturer in Pharmacology at the Faculty of Medicine of Tunis in November 1991 and Associate Lecturer in December 1996 and now he is a professor of pharmacology since December 2004.
He has held several teaching positions including the position of coordinator of Pharmacology teaching (from 2002 to 2008) in the Faculty of Medicine of Tunis.
At the national level, he is now the Head (General Director) of the Tunisian National Center of Pharmacovigilance since January 2017and, the head of Covid-19 scientific vaccination committee and member of the Tunisian Health Ministry COVID-19 scientific committee, since 2021.
Professor Riadh DAGHFOUS is a member of the Clinical Pharmacology Research Laboratory of the National Center for Pharmacovigilance and of the Pharmacology Research Unit at the Faculty of Medicine of Tunis and is also a national expert in clinical trials since 1999. He's an author of numerous national and international publications.
At the international level, he occupies the position of Tunisia representing in the WHO for the international network for the surveillance of pre-qualified vaccines.
He has been a founding member of the African society of pharmacovigilance since 2012 and a member of the International Society of Pharmacovigilance since 2001.