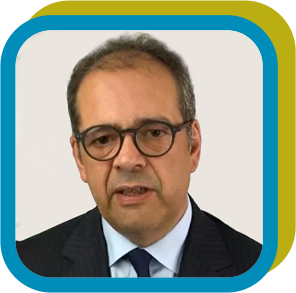 MR. BERNAERT ARNAUD
A Master of Business Administration in Finance, HEC is a business school Paris. More than 20 years of experience in the healthcare industry. Completed some 25 M&A transactions, with a particular focus on targets in home healthcare, clinical decision support, imaging and image-guided intervention and treatment.
Former European Regional Controller, Baxter Healthcare, Baxter's $2.5 billion business. 2005, joined Philips; former Senior Vice-President and Chief Financial Officer, Philips Home Healthcare Solutions; then Senior Vice-President, Royal Philips, in charge of global strategy, business development and M&A, Philips Healthcare, the $13 billion in sales unit of Royal Philips based in Boston. Joined the World Economic Forum as Head Senior Director of Global Health and Healthcare in 2014 to then become the Head of Health Security Solutions, and a member of the Executive Committee at SICPA in May 2022.
In his years with as a member of the Executive Committee of the World Economic Forum, Arnaud Bernaert has launched defining public private coalitions in fields as diverse as epidemics preparedness, vaccines and antibiotics innovation, value based healthcare, precision medicine regulations, access to primary care, payment reforms, healthcare IT just to name a few. On such matters and many others, he also addressed as keynote speaker, panelist, moderator, or knowledge expert the participants of the most prestigious global healthcare gatherings in Davos, UNGA, Forbes conferences, World Health Assembly week, World Health summit and many other conferences.