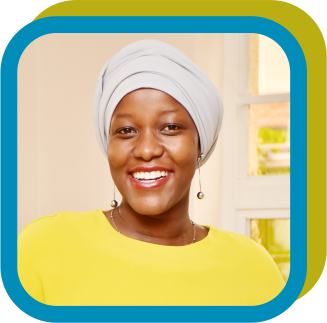 Nuran Idris
Nuran Idris joined GS1 Global Office in January 2020. She works in the Healthcare team as Healthcare manager for Africa. She is based in Nairobi, Kenya and is originally from neighboring Tanzania.
Nuran's main role at GS1 is to support countries in Africa in establishing pharmaceutical traceability systems using GS1 standards.
Prior to joining GS1, she worked for multiple USAID funded projects in Tanzania and Malawi with short term engagements in Zambia and Ivory Coast. Nuran also briefly worked for one of Global Fund's project in The Netherlands.
Nuran's experiences have seen her engage multiple stakeholders from the grass root level up to senior levels in local and international settings. From the digital health angle, Nuran has conducted trainings and managed teams that deployed systems that have contributed positively to improvements in local supply chain operations.
With the power of standards, Nuran strongly believes that even more efficiencies and mostly, improved care to patients can be achieved in developing countries.
Nuran is a Political Scientist and a global eHealth specialist by training.