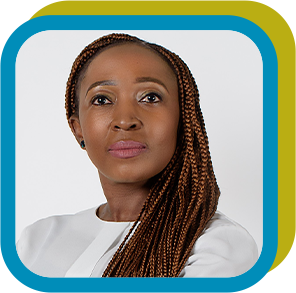 MS. TSHEPISO MABENA
Tshepiso has assumed a role of a Clinical Operations Manager within one of the rapidly growing CRO organizations, Tigermed. She has prior experience as Head of Clinical Monitoring at one of the leading pharmaceutical companies, GSK.
Previously gained experience as a Local Study Manager, CRA, Study Coordinator.
In her recent clinical research journey and different roles, she gained experience in providing leadership, cultivating good relationships with internal and external stakeholders. Tshepiso is committed in delivering what is expected of her with integrity: by being dependable, accountable, with primary focus on doing what is right and of high quality.