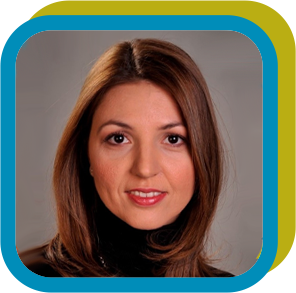 MS. NEVENA MILETIC
Nevena Miletic is a Regulatory and Policy professional, passionate about bringing innovative therapeutic solutions to patients in need around the world.
She is a pharmacist, with postgraduate studies in Pharmacoeconomics, regulatory affairs and quality assurance, and a certified QP, with almost twenty years of experience in pharmaceutical industry.
Currently she works in the Global Regulatory Policy group in F. Hoffmann-La Roche, Switzerland, and for the last six years, she is chairing IFPMA Africa Regulatory Network and IFPMA CPP Network.
She is also a member of research-based pharmaceutical companies associations and boards (IFPMA Regulatory Science Committee, IFPMA Africa Engagement Committee, DIA Middle East & Africa Advisory Board, EFPIA ERAO, IATF etc.), involved in numerous meetings, workshops and projects with regulators, cross-industry and public-private collaborative platforms (e.g. Pre-ICDRA, ICDRA, SCoMRA, IMI/IHI etc.).
Ms. Miletic is strong advocate for regulatory convergence and harmonization, as well as for modernization of regulatory frameworks to enable innovative approaches in drug development and review.