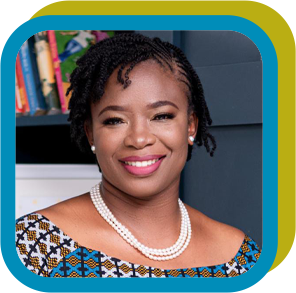 MS. CHRISTABEL KHAEMBA
She is a pharmacist by training. She has specialized in Pharmacoepidemiology and Pharmacovigilance, currently enrolled for PHD studies in Clinical Pharmacology and Pharmacovigilance at Karolinska Institutet in Sweden focusing on strengthening safety monitoring in public health programs with a focus on mass drug administration.
She is the Head of Pharmacovigilance at the Pharmacy and Poisons Board, Kenya, and the Vice President of International Society of Pharmacovigilance, Africa Chapter. She has 15 years working experience in Pharmacovigilance related work and is responsible for leading the PV team in Kenya to develop regulatory systems to strength Pharmacovigilance within the health sector and pharmaceutical industry.
She is a member of the Pharmacovigilance and PMS technical working groups in Kenya, within the East African Community and The Intergovernmental Authority on Development Regional Economic Blocks and has contributed to development of various tools and guidelines for strengthening of PV in the region. Recently appointed as a member of the AMRH Technical Committee on Regulatory Capacity Development in Africa (ToR RCD)
She is passionate about patient safety and keen on strengthening pharmacovigilance systems and patients' contribution to safety monitoring of medical products and health technologies, she is also keen in contributing to a pool of trained PV specialists in Kenya and gives honorary lecturers to both undergraduate and masters students at University of Nairobi.