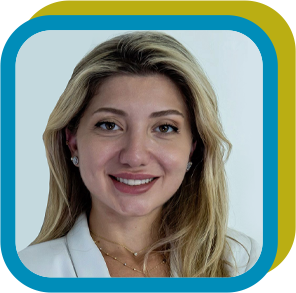 MS. LEA ATTALLAH
Corporate Female too passionate about QARA Commercial and Medical Care with almost 9 years of high-tech experience, including a strong record in quality management systems, and registration projects for all risks of medical devices, IVDs/ biologics, and robotics.
I share best practices in PMPs, M&As, Corporate Strategic Thinking, Business Compliance, and Trade Compliance. This has allowed me to interact with counterparts in US/Americas, APAC, and EMEA. We have built together initiatives and delivered solutions across multiple areas, for efficient marketing strategies and processes effectiveness.
I continue to support Global DEI and the EMEA Leadership with the excellence delivery of culture growth and business transformation. This comes at the same time with my EMBA Program at ESCP Business School where I get the chance not just to explore and meet more than 15 cultures in at least 10 different new countries, but also to expand my creativity from the day-to-day usual tasks. This was pretty obvious having developed dashboard channels for the EMEA EM and Developed Markets for BREXIT, MDR, Demand Plans, and GTMM while assessing the risks in a user-friendly readiness.
Because of this dedication, I received more than 10 awards for being customer focused and for performing beyond expectations. Other significant professional achievements are being listed in the 2021 Med-Tech Women Advocates and moderating in regional events like the 2021 GCC Summit and the upcoming 2022 Afri Summit.
#dreambigger is my personal mantra. This has pushed me to never give up and continue innovating. One of the recent projects is the design of E-Touch, a multi-disciplinary polyclinic focused on both onsite services and omni services. I support the BOD creating new channels and exclusive strategies.
While I keep now focusing on my corporate lifestyle and writing my book, my other favorite times are for cycling, swimming, and reading over coffee. Besides life spirituality, I read about data analytics, brain functionality, and entrepreneurship/consulting.