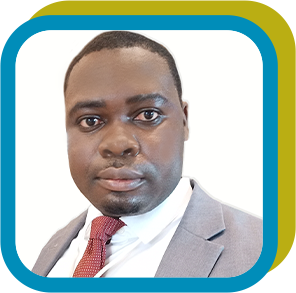 MR. ROSTAND SAGU KENFACK
Mr Rostand SAGU Kenfack is a Quality control and Quality assurance engineer, international regulatory expert for pharmaceutical, food and cosmetic in French speaking African countries. He is a holder of a master's degree in quality and Assurance Control for Drugs, Foods and Cosmetic, a Master degree in Clinical Biochemistry, both obtain at University of Dschang in Cameroon.
He is having also an Assistant Project Manager Diploma in Clinical Trial, from the Clinical Trial Evaluation Center Timone Hospital Aix- Marseille University France. He has followed up many regulatory certifications training in Dubai, Ivory Coast and Cameroon. He is the Director of Quality & Regulatory Affairs at Institut Africain du Médicament (IAM) an international company in the pharmaceutical and cosmetics sector (Helioscience) based in Douala (Cameroon) and Marseille (France), which works for the improvement of quality and healthcare system in Africa, Registration assistance and regulation compliance for French speaking countries and distribution of pharmaceutical products.
Mr Sagu is member of international organization such as Industrial Pharmacy Section of the International Federation of Pharmacist (FIP), BackOffice Manager of the African Pharmaceutical Forum (APF) and promoter of Dubai International Pharmaceuticals and Technologies Conference and Exhibition – DUPHAT, in Africa since 2018. He is married and father of one.