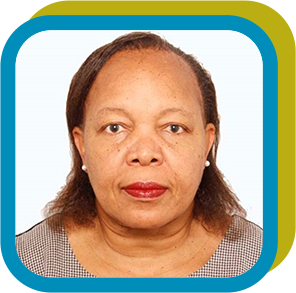 MS. MARGARETH NDOMONDO-SIGONDA, PhD.
Margareth Ndomondo-Sigonda, works for AUDA-NEPAD as the Head of Programme. She is responsible for providing technical lead and strategic oversight on health and pharmaceutical programs such as the African Medicines Regulatory Harmonization (AMRH) Initiative, the establishment of African Medicines Agency as a specialized agency of the African Union (AU), and promotion of local production of pharmaceuticals in Africa.  She currently leads the regulatory workstream of the AU Partnerships for African Vaccines Manufacturing (PAVM) Framework.
She previously served as Chief Pharmacist and Registrar of Pharmacy Board of Tanzania (1998-2003) and as the first Director General of the Tanzania Food and Drugs Authority (2003-2010).
She holds a PhD in Pharmacology from the University of the Witwatersrand, Johannesburg, South Africa.