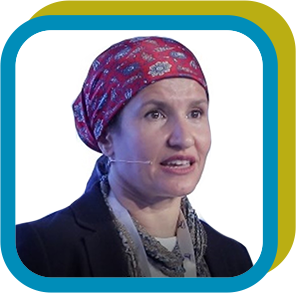 DR. SHAHINAZ BADR
Shahinaz, pharmacist with more than 20 years' experience in pharmacy and pharmaceutical business, currently working as Pharmacovigilance Quality auditor for companies in the EMEA region.
Started her career as a clinical pharmacist in Cairo University Medical School Teaching Hospital integrating with top HCPs of different specialties in interdisciplinary healthcare systems, where safety monitoring was always an integral part of clinical practice. Leveraging on her expertise, she joined the pharmaceutical industry working in Regulatory Affairs and later regional positions before focusing on Pharmacovigilance.
Actively working in pharmacovigilance regulatory Intelligence in a role enabling her to interact with industry colleagues and Competent Authority Pharmacovigilance departments. Shahinaz has contributed to several international initiatives and partnerships to help support patient safety and improve the monitoring of drugs for safety.  She is an active member the ISOP Special Interest Group collaborating in the initiation of the GPPC (Global Pharmacovigilance Certificate).