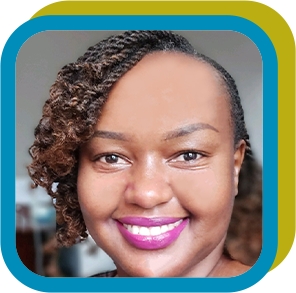 DR. CATHERINE MWENDWA MAINA
Dr. Catherine Mwendwa Maina (Kenya) is a pharmacist with over 13 years' of experience in the industry (community, hospital and industrial pharmacy). She is currently the Regulatory Affairs Lead East Africa & Sub regional LPVRP –Kenya at Glenmark Pharmaceuticals Ltd. She is keen on leadership, thrives in problem solving activities, takes pride when out of box thinking enables business growth and development.  She is involved in policy development and implementation of regulatory and quality assurance of medical products and health product technologies. An action-oriented member of the Pharmaceutical Society of Kenya. Her day to day includes MP/HPT submissions, LCM, AE/ADR/PQC reporting, PV related periodic submission, Oversight of PV function in selected countries, Business support and Regulatory intelligence.
Catherine holds a BPharm & MBA – International business from the University of Nairobi, Post Graduate Cert – BIRS and pursuing Master's degree – BIRs (Biotechnology Innovation and Regulatory science) from Purdue University.