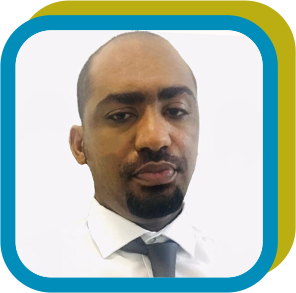 DR. ALEMAYEHU DUGA
is a Pharmacovigilance (PAVIA) coordinator in Eswatini. Alemayehu is a pharmacy professional with advanced skills around pharmaceutical services and pharmacovigilance (Patient safety). He has over ten years of proven experience in pharmaceutical services, academia and pharmacovigilance at national, regional and facility levels.
In his current role as a Pharmacovigilance Africa (PAVIA) coordinator with Eswatini National Pharmacovigilance center, he coordinates pharmacovigilance activities and provide technical assistance to the National pharmacovigilance center in the Government of the Kingdom of Eswatini to strengthen the pharmacovigilance system.
He previously worked with various USAID-funded projects including Management Science for Health (MSH)/SIAPS project as a Technical Advisor-patient safety as well as in Universities in Eswatini as a Lecturer.
Alemayehu holds a bachelor's degree in Pharmacy, a master's degree in clinical research and currently pursuing his Ph.D. in pharmacovigilance and pharmacoepidemiology at the University of Bordeaux, France through EU2P program. He has also done various PV training with different institutions.