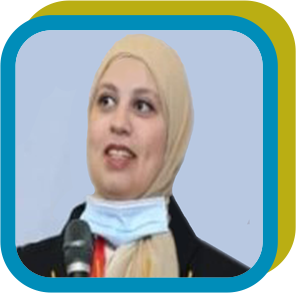 DR. AALAA AFDAL MOHAMED
She is an American board certified for pharmacotherapy specialty, she has two master degrees, one in clinical. pharmacotherapy and the second in public Administration from the American University in Cairo.
She is a fellow at the Egyptian board for healthcare management. She has profound working history in regulating pharmaceutical practices in the Egyptian public and private sectors, she used to be managing the PV General administration for more than 2 years, supporting the additionally, she represents the Egyptian drug authority as an Observer at the international cooperation on cosmetic regulations working group ICCR. Previously, she used to be the antimicrobial stewardship national coordinator and participated in the development of the National Action Plan for Antimicrobial Resistance.