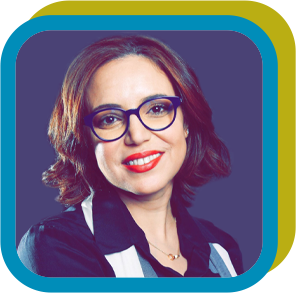 MRS. HOUDA SEFIANI
MRS HOUDA SEFIANI is medical doctor, graduated from Rabat University School of medicine, Morocco. Specialized in pharmaco-toxicology. She has a PHD in Health Vigilances field.
She began her career as practitioner during 4 years before integrating the WHO Collaborating Centre: Moroccan Poison Control Centre and Pharmacovigilance Centre, in 2007.
Since 2007: working in pharmacovigilance activities, focusing on cases analysis, causality assessment, signal detection and risk minimization actions.
Since 2008: Involved in different training and pharmacovigilance development projects in collaboration with the World Health Organization, Monitoring Medicines Project, Uppsala Monitoring Centre and the Moroccan Pharmacovigilance Centre, to promote Pv in Africa and MENA region and to develop new tools to manage ADRs.
Since 2014, She is member of ATC-DDD WHO Working group.