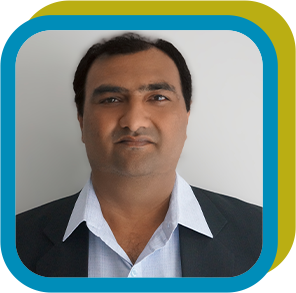 MR. SANTOSH BALBHADRA TRIVEDI
Santosh Balbhadra Trivedi has a Bachelor of Engineering (Chemical) degree from G H Patel College of Engineering and Technology, Vallabh Vidyanagar, Gujarat, India, where he studied from 1998 to 2002. He has almost 20 years of overall experience and has worked in the Pharma & Life Sciences industry vertical for over 12 years in various roles from a Developer to Business Analyst, Product Owner, Serialization and Track & Trace expert, etc.
His current role since Feb-2022 is with Honeywell as the Senior Product Manager – Track & Trace facilitating governments/customers implementing Serialization and Track & Trace solutions to adhere to/implement the legal regulation requirements and/or to implement the value added solutions to improvise the supply chain visibility and integrity.