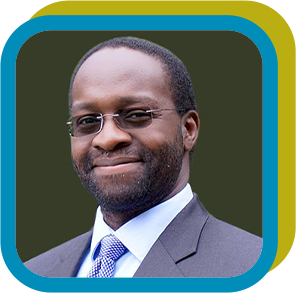 MR. ASHIFI GOGO
Ashifi founded Sproxil® in 2009 and currently serves as the company's Chief Executive Officer. Under his leadership, Sproxil developed its award-winning solutions that have been used on over 2.5 billion product units available to consumers in 6 countries to verify the authenticity of their products and earn instant rewards for their loyalty.
In 2015, Ashifi was named to Fortune's 40 under 40 list. He was awarded the Social Entrepreneur of the Year award in 2014 by the Schwab Foundation and joined the Fast Company Most Creative People in Business 1000 community. In 2013, Sproxil was named the world's most innovative company in health care by Fast Company, and #7 most innovative worldwide, beating 99 of the Fortune 100 companies. Most recently, he has been picked as a finalist for the 2020 Global Business Hall of Fame presented by JA Worldwide.
Ashifi served on the World Economic Forum's Global Agenda Council on Social Innovation and on the Meta-Council on the Illicit Economy. He holds a US Patent and earned a Ph.D. in Engineering from Dartmouth College, where he delivered the 2020 alumni remarks at Investiture. Ashifi holds a B.A. in Mathematics and Physics from Whitman College. He was Whitman's 2018 commencement speaker and received an honorary doctorate. He is Dartmouth's first-ever Ph.D. Innovation Fellow and teaches an executive seminar and a course in New Business Ventures Technology Management at Columbia University.
Ashifi volunteers for the Whitman College President's Advisory Board and the Board of Advisors at Dartmouth's Thayer School of Engineering.