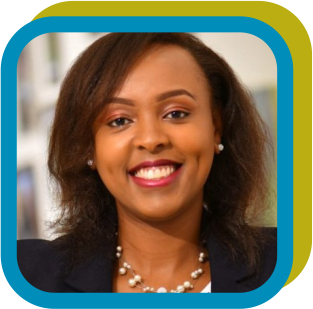 Dr. Winnie Munene
Winnie Munene is the Patient Safety and Pharmacovigilance Manager, Boehringer Ingelheim. She is majorly responsible for English speaking Sub-Sahara African countries. Winnie holds a Bachelor of Pharmacy from University of Nairobi, an MBA in Healthcare Management from Strathmore Business School and higher diploma in Industrial Pharmaceutical Advanced Training from Purdue University/Kilimanjaro School of Pharmacy. She is an Afrika Kommt fellow 2017 having worked at Merck KGaA in their Germany headquarters for an year.
Winnie is a conscientious healthcare professional passionate about healthcare access and social equity all in the sphere of corporate governance and ethical business practice. She has close to 15 years in both management and leadership roles in Pharmacovilance, Quality and Regulatory Affairs with cross-functional management responsibilities for healthcare access programs and projects. She has a good understanding and vast experience of local and global regulations & guidelines.
Winnie is focused on building her expertise in pharmacovigilance and patient safety management, medical and pharmaceutical compliance, new drug registration for go-to market strategies, regulatory, quality assurance management, which are paramount for access to medicines for developing countries.
Her ultimate career goal is to be a thought leader in healthcare access projects and programs, driving and managing projects that are geared towards medicine and medical technologies access & availability while supporting go-to-market strategies.
She is also a mother to a 10 year old strong-willed lovely girl.