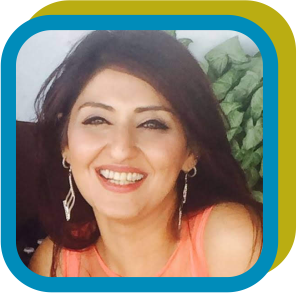 Dr Farzana Sunderji
As the pioneer of successfully setting up and running Kenya's first fully approved and regulated Online Pharmacy, Dr. Farzana Sunderji has forged her reputation as an exceptional, forward-thinking Pharmacist by leveraging on technology within the digital era.
Leaving a lucrative career in the UK to come back home to Kenya, Dr. Farzana Sunderji has made it her mission to use her skillset conscientiously and consciously towards improving the pharmaceutical industry in whatever capacity she can, both locally as well as internationally.
She has been recognised for her EQ in every project she has so far undertaken and has proven herself time and again to be a born leader who is able to clearly articulate goals, anticipate where the industry is heading and ensure that she is well up to date with current trends and practices, all the while remaining extremely conscious of Best Practice, Due Diligence and her own set of Ethical and Moral standards.
Every career decision she has made has been backed by the ethos of an exceptionally high standard of care to patients, and to put a patient's health above financial compensation. Her recommendations on improving how companies operate have yielded phenomenal results and won her deep respect not only among peers but also among end consumers who have commended the changes.