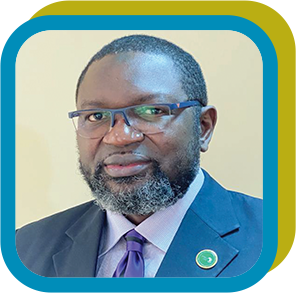 DR. AHMED OGWELL OUMA
In addition to his current title, he is also the founding Deputy Director, and, in these roles, he has led the strategic work and oversight of Africa CDC. He works closely with African Union Member States and partners to deliver on the mandate of Africa CDC of preventing and controlling diseases in Africa.
Ahmed has led the operations of Africa CDC during the COVID-19 pandemic, coordinating the planning, acquisition, and delivery of life-saving health products to African countries including test kits, personal protective materials, therapeutics, and vaccines. Formerly, he worked with the WHO at both the HQs and Regional Office for Africa, in combating NCDs & tobacco control.
Prior to that, Dr. Ahmed worked at country level in the Ministry of Health, Kenya, as Director for NCDs and then Head of the Office for International Health Relations. He has been at the forefront of advocacy and action to reform the health system in Africa including the need to establish an efficient & effective response mechanism for disease threats and health emergencies. He has over 25 years' experience in public health and is an alumnus of the University of Nairobi in Kenya and the University of Bergen in Norway.