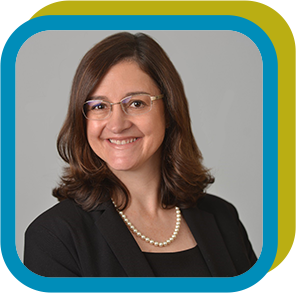 DR. JUDY COATES
Judy has been in the pharmaceutical industry for eighteen years, initially specializing in research and development, progressing into investment; thereafter Government and Regulatory Affairs, and most recently Value and Access.
Her career began with joining Mintek in 2003 after obtaining her PhD in Organic Chemistry at the University of Johannesburg (RAU). Judy started her research career in a secondment to University of Witwatersrand. During this time Judy went on a research visit to Heidelberg, Germany.  Shortly after her return to South Africa she began heading up the Mintek AuTEK Biomedical Programme, along with taking on an honorary position at the University of Witwatersrand.  At the end of 2012 Judy joined the Technology Innovation Agency (TIA), an entity of the Department of Science and Innovation (DSI), in Pretoria as the General Manager: Health.
She was responsible for the oversight and leadership of the TIA Health sector team, the development and implementation of the Health sector strategy, the management and growth of the Health investment portfolio and the management of various stakeholder relationships throughout South Africa. Following TIA Judy moved to the Innovative Pharmaceutical Association South Africa (IPASA) in 2015.
Here Judy was responsible for monitoring trends, issues, problems, opportunities, and activities in the healthcare environment, with a specific focus on Scientific, Regulatory and Government Affairs.  In 2018 Judy left IPASA to pursue private consulting.  During this time Judy was head hunted into the role of Executive Director for the Southern Gauteng Branch of the Pharmaceutical Society of South Africa (PSSA SG).  During her time at PSSA SG Judy was responsible for oversight of matters related to the Pharmacy Profession within the Branch, managing a conferencing facility associated with PSSA SG, and oversight of two investment companies.
At the end of 2019 Judy moved to Amgen South Africa as the Senior Manager for Regulatory and Government Affairs.  Early 2020 Judy's role was expanded to include Value and Access.  In her role at Amgen Judy is responsible for the registration and life cycle manage of the Amgen South Africa product pipeline and portfolio, all matters related to Government Affairs, and enabling and ensuring value and enable access to existing and pipeline drugs.  In Judy's role she participates in various local industry for a, and in many cases holds the seat of Chair / Vice-Chair. Over Judy's career she has engaged across multiple sectors including academia, government, and the private sector.